The JOIM Conference Series extends the mandate of the Journal Of Investment Management  publication of bridging the theory and practice of investment management. The JOIM Conference Series showcases very high quality presentations and a platform for interactive discussions of current topics in the investment management arena. 
---
Spring JOIM Conference
March 26 – 28, 2023 / UC San Diego
Finance Research Symposium in Honor of Bruce N. Lehmann
Sunday, March 26, 2023
As part of our Spring JOIM Conference, we will feature a finance research symposium in honor of Bruce N. Lehmann at UC San Diego. In keeping with Bruce's devotion to mentoring students and young scholars, the symposium will feature the research of assistant professors less than three years since the start of their careers, with discussants who are established senior finance faculty or leading industry practitioners. Symposium topics will focus on areas of Bruce's contributions, including:
Theoretical and Empirical Asset Pricing, Behavioral Finance, Investment and Risk Management and  Market Microstructure
Lehmann Symposium Steering Committee: Ravi Bansal, Duke University; Rob Engle, New York University; Gifford Fong, JOIM; Albert "Pete" Kyle, University of Maryland; Andrew Lo, MIT; David Modest, Richard Roll, Caltech; Matthew Spiegel, Yale University and  Allan Timmermann, UC San Diego.
    Bruce Lehmann
---

Monday, March 27  –  Tuesday, 28, 2023
UC San Diego
We will cover selected presentations by distinguished experts who will provide recent important insights both for background and actionable follow-up.  Featured presenters:

Andrew Lo, Massachusetts Institute of Technology, Keynote
Robert Engle, New York University
Have Capital Markets Forgotten Sustainability: Portfolios, Greenwashing, Stress Testing, and Long Run Risk?

Lisa Goldberg, Aperio by BlackRock and University of California, Berkeley
Is Index Concentration an Inevitable Consequence of Market-Capitalization Weighting?

Seoyoung Kim, Santa Clara University
The Past, Present, and Future of Decentralized Finance
Ben Meng, Anne Simpson and Anna Snider, Franklin Templeton
A Capital Solution to Climate Change
Jay Raol, Invesco
Sponsored by the JOIM Advisory Council: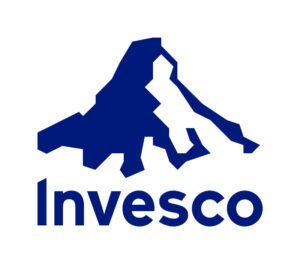 ---

Fall JOIM Conference
October 15 – 16, 2023 / Sonoma Fairmont, Sonoma, CA
The Conference will focus on recent developments in Behavioral Finance including presentations by Terry Odean, University of California, Berkeley; Meir Statman, Santa Clara University and Brad Barber, UC Davis. In addition we will have coverage of topics in areas such as crypto and  Data Science including a presentation by Sanjiv Das, Santa Clara University.  More details will be forthcoming.
Risk Managers, Portfolio Managers, Pension Managers, Plan Sponsors, Endowments, Senior Executives of Financial Firms and Academics would all benefit from attending.